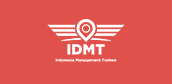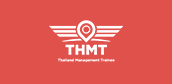 东南亚管培生风采
IDMT2 马力哲 Richard
中国人民大学 Renmin University of China
Being an NMT has been exciting. I did job rotations not only in IT development department, which was related to my background, but also in customer service, logistics, procurement, sales, investment, internet marketing, budgeting, and human resources department. These job rotations allowed me to see the big picture of e-commerce business.Being an NMT is that I could explore JD.COM's business both in China and foreign country. It was interesting to learn JD's different strategies in different countries. Last but not least, I gained a lot of great connections. As an NMT, I was trained not only with other NMTs, but also with other management trainee groups, which were DMT, IMT, and TET. I did gain insights from super-talented friends who came from various backgrounds.
IDMT2 王美灵 Vania Utami Gunawan
北京大学 Peking University
Joining JD.com gave me an opportunity to have deeper understanding about new retail industry both in China and overseas business. As a technology driven company, JD.com offered me a various training ranging from compulsory rotation (customer service, warehouse, logistic, merchandiser) and free rotation. These 6 months training has helped me to learn, explore and find which department suits me the best. The training is not merely nurture me with the knowledge but it also gave me a first-hand experience working as a deliveryman, warehouse worker, customer service and other profession related to my preference. By having this experience I would be able to identify the problem, propose a solution and grow together with the company.
IDMT2 谢桥廉 Josh
对外经贸大学 University of International Business and Economics
I came to join the Management Trainee program at JD.com and over just a short period of time I have already gained knowledge beyond my belief. I have been blessed to be able to work in the first Chinese internet company listed on Fortune Global 500 List. Being a Management Trainee, I have learnt how the internet industry operates especially in the fast-growing e-commerce. One thing I appreciate is that JD has always been constantly keen on making innovation while valuing the voice of customers at the same time. The program has guided me not only in intelligence aspect, but also in mental and physical way. They truly care about the employees and it shows. I feel nothing but grateful to be able to work for, and be part of the team here at JD.
IDMT2 余嘉佳 Stacy Angeline
对外经贸大学 University of International Business and Economics
JD is one of the biggest e-commerce platform in China and has always been growing tremendously over the years. It's also getting more and more well-known in Indonesia, especially with the tagline "guaranteed original". I decided to join JD because I see a very good prospect in the future with this NMT program. This program allows you to understand the very core values of JD, and also the opportunity to experience different departments and uncover your inner passion and abilities before settling down to a department. Everyone here was also very helpful and welcoming when it comes to learning. So, let's join the team and make a better future together!
IDMT2 庄才锋 humala,Alvin
北京航空航天大学 Beihang University
When I first came to China, I was amazed on how fast, effective and reliable JD.com is, Curiosity. This is one of many reasons why I applied and chose NMT program, I believe I made the right decision by joining this program. I have the chance to do rotation to understand more about JD.com core businesses not only that NMT program also provides excellent mentors to guide us through the learning process, and after a while I came to an understanding that what united JD.com are their core values. For myself the most important things is our contribution to JD.com subsidiaries in our home countries that will matter the most. So if you are eager to learn, experience and contribute to JD.com, come and join us!
THMT1 吴雪祯 Chaniya Panitvisai
对外经贸大学 University of International Business and Economics
JD.COM NMT Program is a privileged opportunity to (1) dig deep into ecommerce industry and (2) find out more about yourself while finding a right role/department. We have a chance to explore the whole ecommerce company. Here I learned that JD working style is very different; people JUST DO IT then afterwards come back and review, revise, upgrade. Lesser time spent on revising the plan. "HANDS ON" is the key. This environment urged me to be a better me. As JD Group is expanding, there would always be new opportunities (new roles/departments). For me, JD.com is like a stage. When you are almost ready, they would encourage you to try out a play. The NMT Program prepare us just for that, to be ready.